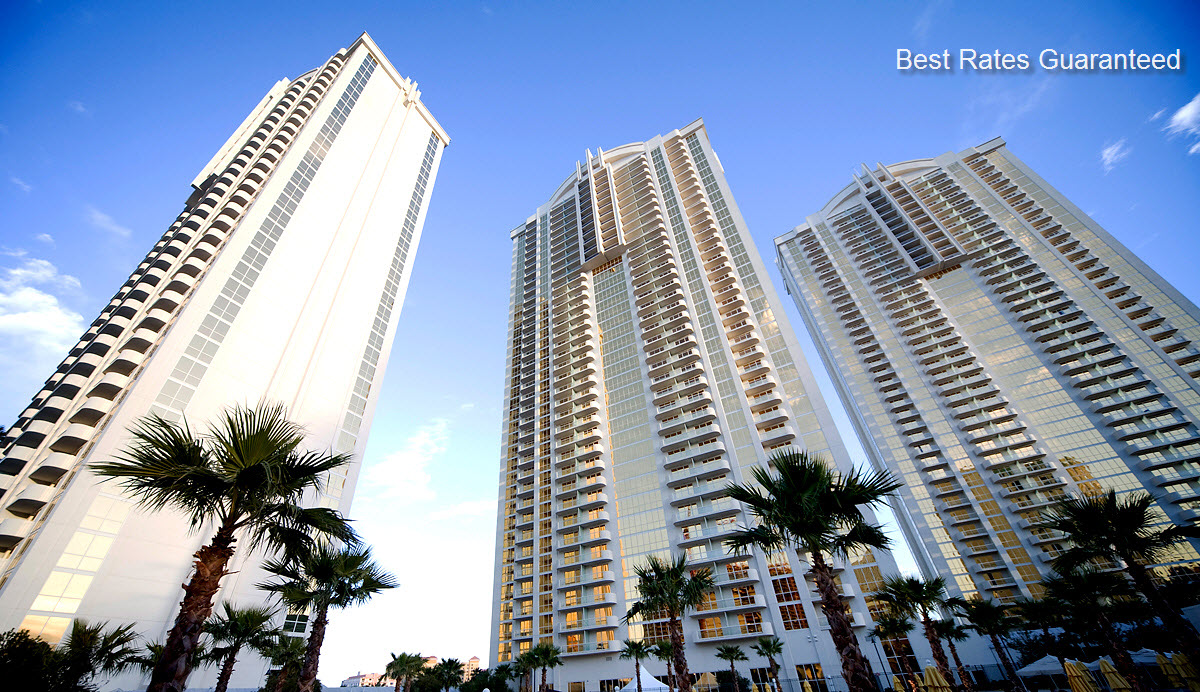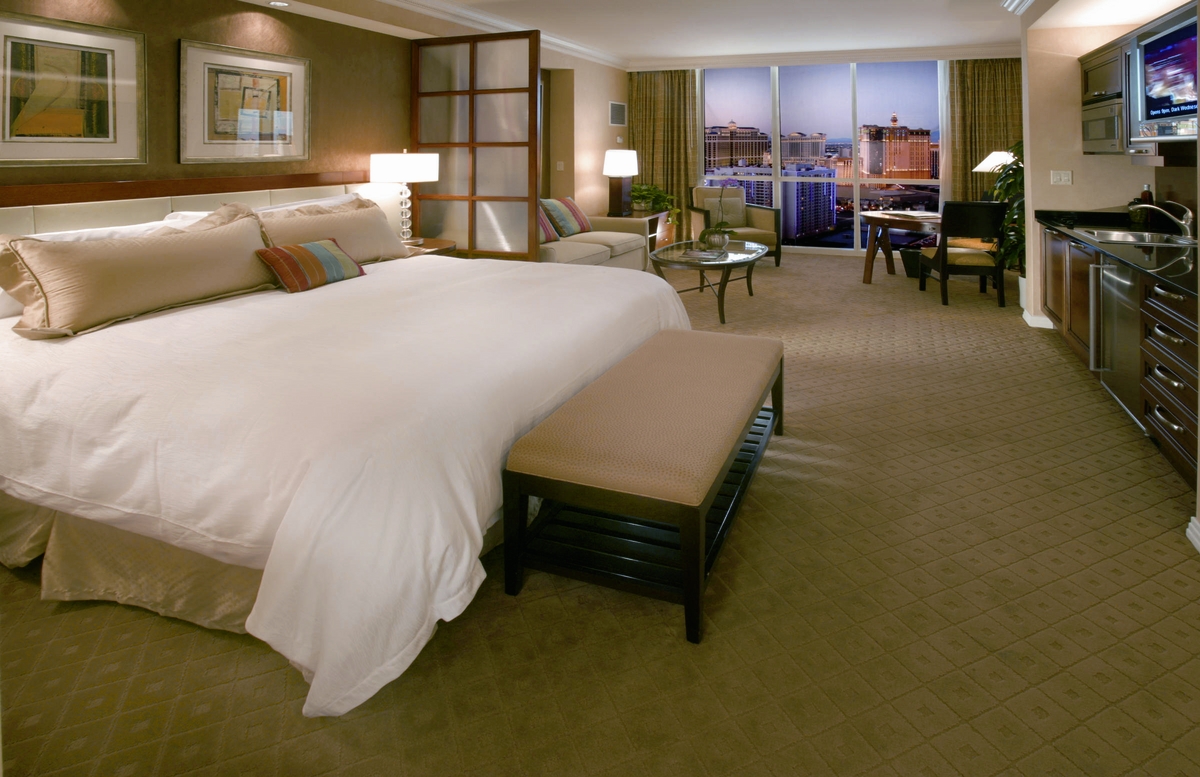 Jet Luxury Resorts guests receive the guaranteed best rate and elite access into exclusive inventory at The Signature Las Vegas. All hotel amenities are provided with your reservation.
Jet Luxury Resorts offers the ultimate in affordable luxury with its best rates guarantee at the Signature Las Vegas. The Signature Condo Hotel is located just off the Las Vegas Strip, directly across from the MGM Grand Hotel and Casino. Although close to the action, the resort is enveloped in a serene, private, non-gaming, smoke-free atmosphere. The Signature Condo Hotel provides three separate towers with secured gated entrances. The 4 star property boasts 24-hour Signature Hotel concierge staff, a state of the art fitness center, private pool and spa and high speed wireless Internet service.
Upon arriving at the Signature Condo Hotel Las Vegas each guest will be treated with one-on-one service from the valet to the front desk. In need of anything from in-room spa services to room service to in-house dining, it's all right at your fingertips at the Signature Las Vegas Condo Hotel. Each one of our Signature Las Vegas rooms is customized with granite and marble surfaces and offers a full kitchen stocked with stainless steel appliances and cookware. Flat screen plasma TV's, Jacuzzi bathtubs and fully stocked bathroom amenities round out the suite's list of amenities. Scroll down for specific suite information.